For Samsung S20 Ultra 5G G988 LCD Display Touch Screen Digitizer Dot A Replace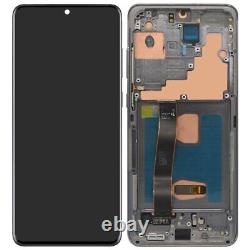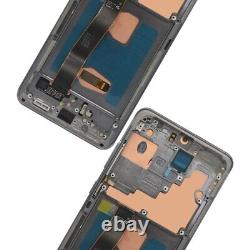 Compatible With:For Samsung S20 Ultra G988 All Version. Cosmetics Condition: Dot-A, SMALL DOT, has dot as picture show. 4.100% FULLY TESTED, 90% of the frame is new, this is not a perfect screen, Could have light image burn.
Image burn/SBI are shadows/icons that are visible on the white background display, Rest assured that these image burn do not affect the functionality in anyway. Please note: the photos are for reference only, the real screen which sent will be similar to the photo and same standard but not exactly the same! For Samsung S20 Ultra 5G G988 LCD Display Touch Screen Digitizer Dot A Replace. For Samsung S20 Ultra G988.
We only accept return in original condition. Display: LCD Screen, Touchscreen, Display: Screen Digitizer. For Samsung Galaxy S20 Ultra 5G. Read the item description carefully instead of only the listing title. Choose the correct item from the drop-down menu (if applicable) before clicking on the add to cart button.
If you have any questions regarding the item, please send us a message before purchasing. We highly recommend to our customers to test the LCD and make sure it is fully functioning before installation since the components on the LCD is fragile and can easily be damaged by static electricity or other factors that causes image or touch issues. Depending on the used condition of the LCD, it may be Disqualified for a return or charging a. Wear Anti-Static Gloves or a Wrist Strap to release any static electricity before touching the LCD.
Check the pins on the flex cable connector to see if any of them is bent or missing. Check around the LCD and make sure none of the components are damaged. Check the light reflection on the LCD under a lamp to see if any of the areas have a different color. Connect the LCD and Digitizer/Touch flex cables to your device's motherboard connectors first. DO NOT install the LCD onto the device BEFORE testing the parts! Move an icon around on your screen to make sure the display and touch are fully functional. Before purchasing, please make sure that your address is correct. If your item has any issues. We will try our best to get it resolved and provide an address for you to return the item once it is qualified. EB-BT530FBC Battery Replace For Samsung Tab 4 10.1 SM-T530NU T530 T531 T535. For LG stylo 6 LM-Q730T Q730TM Charging Port Flex Cable USB Connector Dock Board. For iPhone 11 Pro Max LCD Display Touch Screen Digitizer Incell Replace Assembly. For Samsung A22 4G A225F/M LCD Display Touch Screen Assembly A22 5G A226B ±Frame.
US For LG K22 K22 Plus USB-C Charging Port Dock Connector Flex Cable Board Dock.

---